COLLINS LEADS SAVANNAH PAST STINGRAYS
By: Cristiano Simonetta, Catherine Morrison
SAVANNAH, GA - The Savannah Ghost Pirates (4-6-0-1) won 4-2 against the South Carolina Stingrays (4-5-2-0) Friday night at Enmarket Arena, thanks to goals from Anthony Collins, Vince Marleau, Brent Pedersen and Ryan Scarfo in a total team effort.
The intensity started early in the first period after two back-to-back penalties were called on the South Carolina Stingrays. The Ghost Pirates could not capitalize on the 5-on-3 but put pressure on the Stingrays.
"Anytime you get a power play off the hop, or even a two-man advantage, which doesn't happen often, it's just a good momentum builder for our group," Ryan Scarfo said. "We just tried to build off that. We weren't able to score but like I said, the momentum kind of leads into the next shift and you just try to feed off that as a group and we were able to capitalize on it and kind of roll from there."
Just seconds after the teams were back to even strength, Anthony Collins ripped a shot from the left face-off circle and bounced the puck off Spencer Meier's skate into the net to get the early lead for Savannah at 6:27.
"I tried to just read the play that their forward was gonna make and bumped into the middle and just tried to anticipate that," Collins said. "When I did it, I figured that's a high-scoring area so I just threw the puck to the net and, you know, the hockey gods directed me tonight."
Collins appeared in 57 games with South Carolina during the 2013-15 seasons and in 2020-21.
Shortly after, Vince Marleau picked off a pass at center ice, drove down the slot and beat Mitchell Gibson over his left shoulder to double Savannah's lead at 9:32. Marleau's fifth goal of the season tied Alex Gilmour for the most on the Ghost Pirates roster.
Savannah kept up the intense pace, and as the clock ticked down on the first period, Brent Pedersen broke away and ripped a shot into the right corner of the net to make it 3-0 with 0.1 seconds left on the clock.
Savannah went on the penalty kill halfway through the second period after Collins was sent to the penalty box for unsportsmanlike conduct. The Ghost Pirates were able to shut down two of South Carolina's power plays in the middle frame, keeping their three-goal lead heading into the third period.
The Stingrays gained some momentum in the final frame, scoring two goals within three minutes of each other: Austin Magera at 5:03 and Kevin O'Neil at 7:21. South Carolina had a chance to tie up the game when they went on the power play with 2:07 left in the game after Robbie Fromm-Delorme took a tripping minor.
"We've obviously had some close games in third periods ... we've let some late ones go in." Ghost Pirates assistant coach Nick Tuzzolino said. "But, it's actually important for our team to kind of play that chess match tonight and have them push on us a little bit and shut the door."
Shortly after the Stingrays pulled Gibson for a sixth attacker, Scarfo scored a shorthanded empty-net goal at the 18:52 mark, all but guaranteeing the win for the Ghost Pirates. Scarfo played 64 games for South Carolina last season.
"Sometimes it's about surviving and advancing out there, so that's what we tried to do," Scarfo said. "I got one in."
Michael Bullion was stellar in the win, helping Savannah play with the lead for most of the game. Bullion made 31 saves on 33 shots, recording his second win of the season.
"I think his mental strength is everything … with the call-up to [Jordan Papirny], he got thrown into being a starter right away, and he made saves tonight that were game changers. That glove save he made in the second really would have been a tide-changer for us, and that's why he's there," Tuzzolino said.
Savannah went 0-for-2 on the power play and 3-for-4 on the penalty kill.
The game was aggressive and chippy throughout, something the fans clearly enjoyed, especially in the third period when Anthony Collins dropped the gloves with Garet Hunt.
"It's electric, this place is electric," Collins said. "Coming into this, you don't really know, you hear a lot of stories and you see social media and stuff like that. There's no arena in the league that brings the same amount of energy that our fans do every single game. Kudos to the fans who keep coming out. We're going to keep doing our thing."
Savannah finishes out the three-game homestand tomorrow night against the Orlando Solar Bears at 7:00 p.m. ET.
###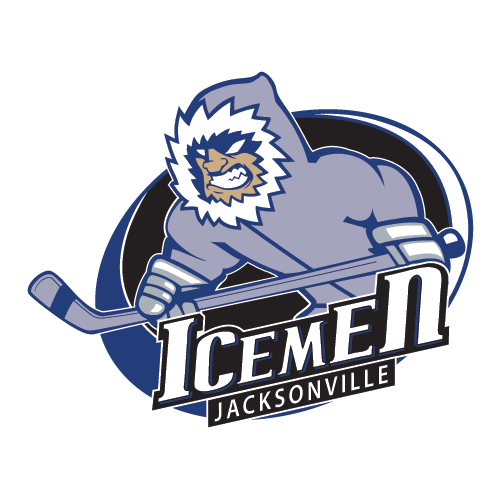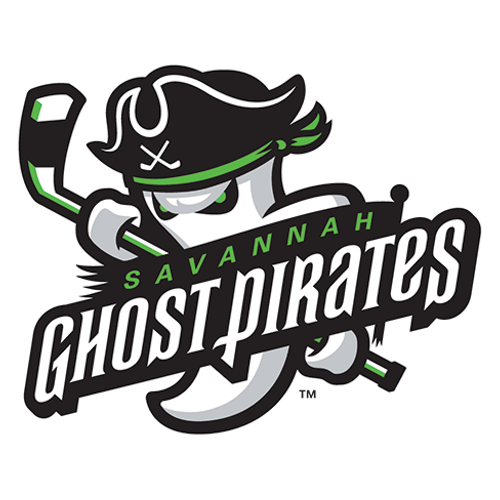 Jacksonville Icemen @ Savannah Ghost Pirates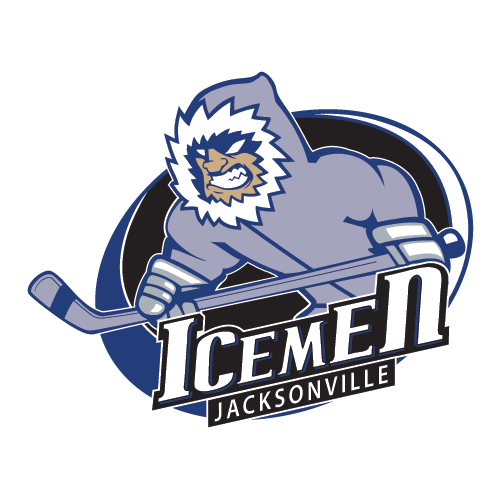 JAX
Jacksonville Icemen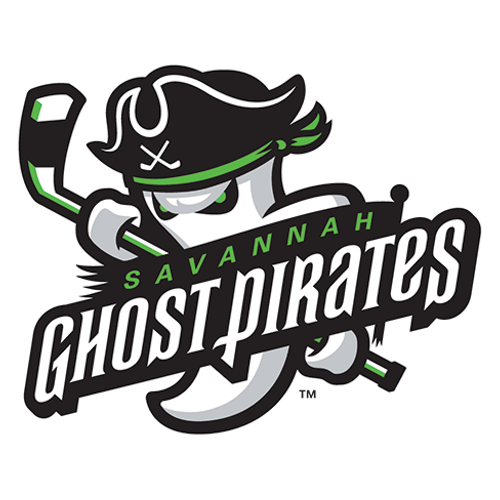 SAV
Savannah Ghost Pirates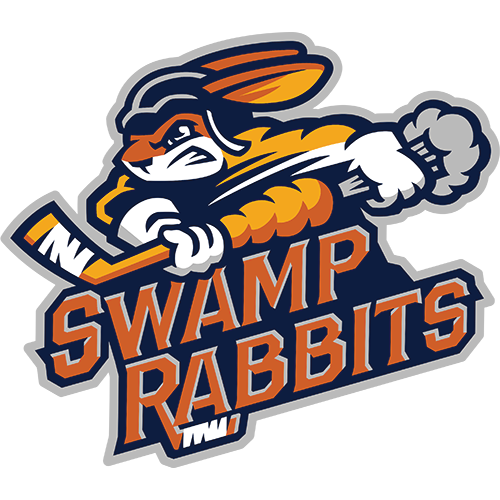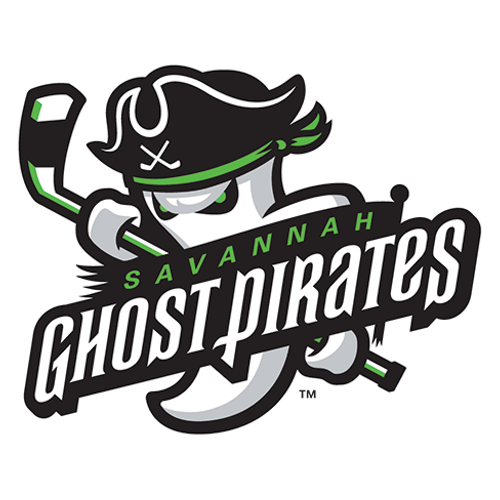 Greenville Swamp Rabbits @ Savannah Ghost Pirates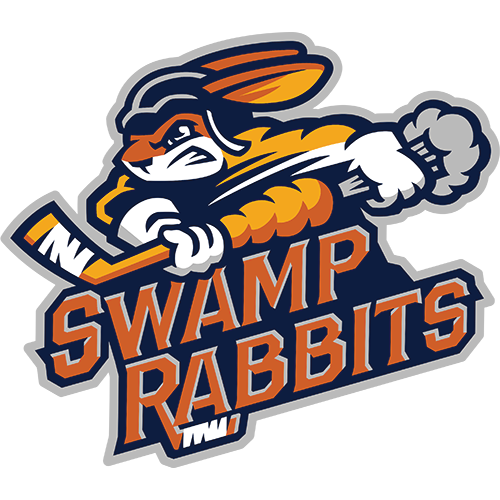 GVL
Greenville Swamp Rabbits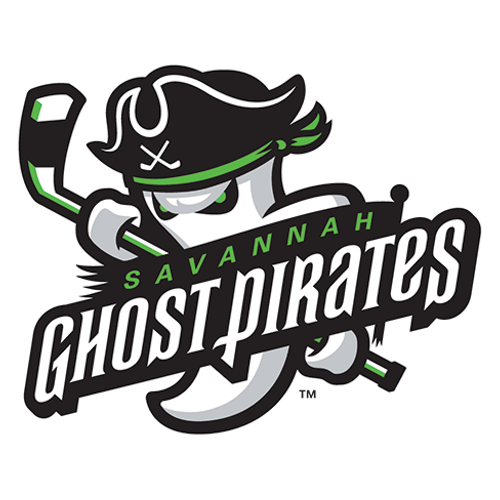 SAV
Savannah Ghost Pirates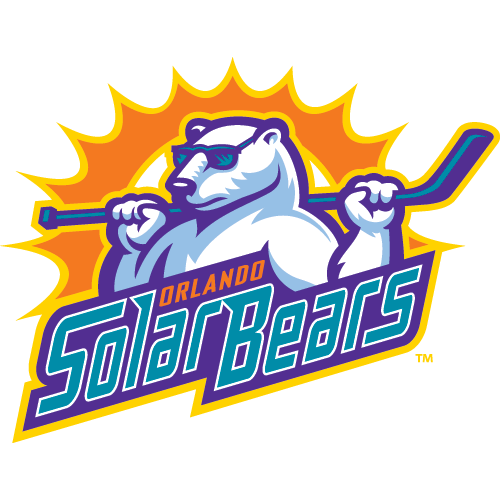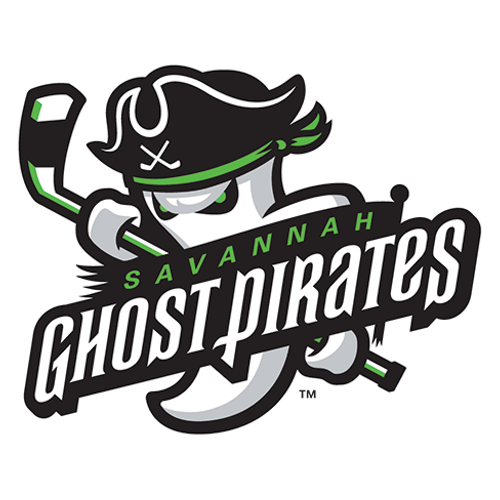 Orlando Solar Bears @ Savannah Ghost Pirates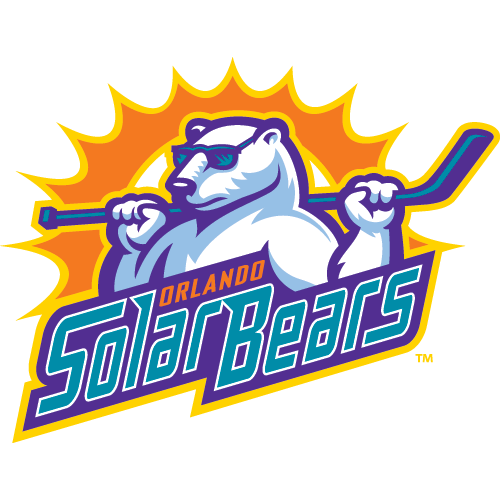 ORL
Orlando Solar Bears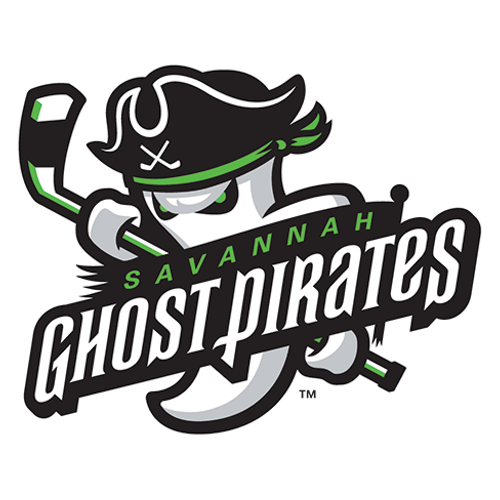 SAV
Savannah Ghost Pirates
GHOST PIRATES LOSE IN OVERTIME TO GREENVILLE
GHOST PIRATES ENTERTAIN GLADIATORS
SKEOCH TRADED TO ADIRONDACK
Sign up for our email newsletter to be the first to know about news and upcoming games!