GHOST PIRATES LOSE IN SHOOTOUT TO GREENVILLE
SAVANNAH, GA – Alex Gilmour scored two goals in the regulation, but the Savannah Ghost Pirates (3-6-0-1) ultimately fell to the Swamp Rabbits (9-2-0-0) in a shootout, dropping the game 3-2 on Thursday night at Enmarket Arena.
The Golden Ghosts outshot the Swamp Rabbits 13-5 in the first period but were unable to capitalize. Greenville's LA Grissom scored at 11:58 of the second period, breaking the stalemate and giving the Swamp Rabbits a 1-0 lead.
Savannah continued to pepper the goal with shots in the second, and this time, their tenacity paid off with a shot by Alex Gilmour on a pass from the captain Matthew Boudens at 17:27 to tie the game 1-1.
Gilmour wasn't done yet and scored again in the third period at the 3:58-minute mark with an assist from Simon Pinard. These were Gilmour's fourth and fifth goals of the season.
"He's making his line go, for sure, because he plays north hockey," Ghost Pirates head coach Rick Bennett said. "He keeps it simple, and when he does have his opportunities to score, he's a big man and he does have a scoring touch."
Despite a strong showing by the offense, Greenville's Anthony Beauchamp scored at the 16:58 mark in the third, tying the game. Savannah had chances in overtime but ended the seven-minute period still 2-2, sending both teams to a shootout.
Starting goaltender Michael Bullion kept the Golden Ghosts in contention for much of the night, making 25 saves and only allowing two goals in regulation.
The Golden Ghosts went 2-for-3 in the shootout, with goals from Ross Armour and Alex Gilmour, but fell to Greenville's three goals from Jake Smith, Carter Souch, and Brannon McManus.
"I thought we played more than well enough to win, just one of those, you didn't get a few bounces, you didn't get calls you felt you could've got," Bennett said.
Savannah's penalty kill unit was 2-for-2 on the night. Savannah received no power play opportunities.
Savannah's Golden Ghost Night will continue into Friday and Saturday's games as they honor their affiliation with the Stanley Cup-winning Vegas Golden Knights. The Ghost Pirates wore specialty Golden Ghosts uniforms on Thursday night against Greenville.
"It's spectacular, so far, the support we've had from the fans, they've shown up every night," Gilmour said. "I encourage them to keep coming out; I know right now we're not really winning on home ice, but it's coming. We can see it, and anyone who's in the building can see it too."
Savannah will finish out the three-game homestand by facing the South Carolina Stingrays on Friday, November 16th and the Orlando Solar Bears on Saturday, Nov. 17th.
###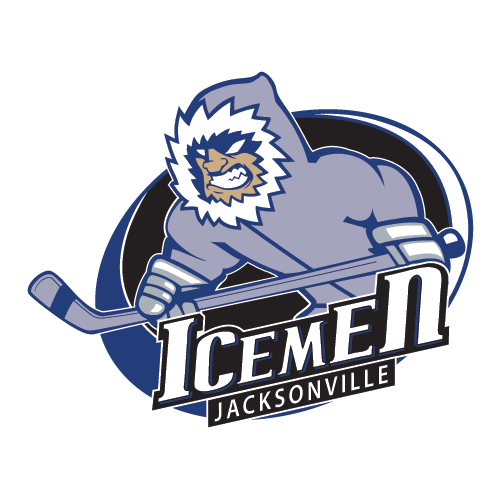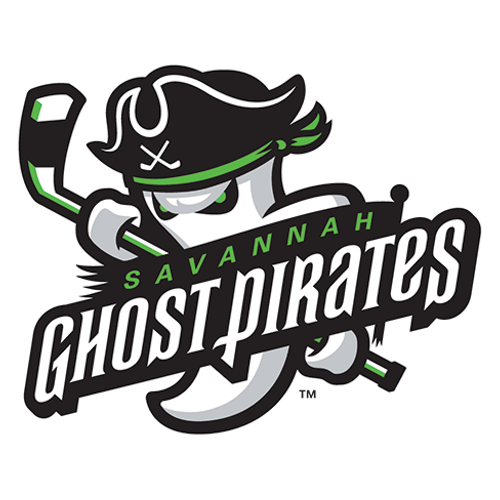 Jacksonville Icemen @ Savannah Ghost Pirates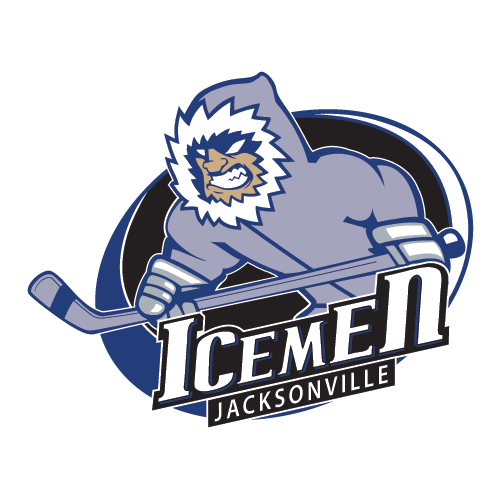 JAX
Jacksonville Icemen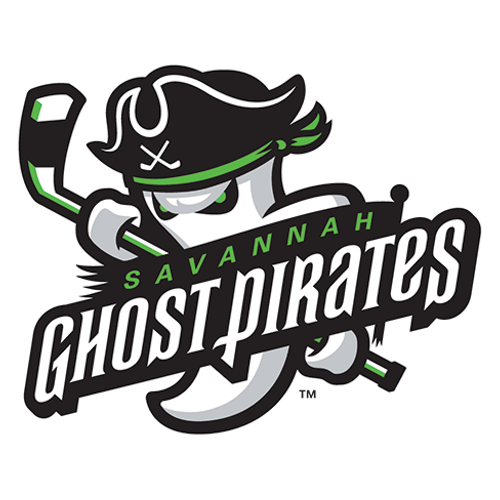 SAV
Savannah Ghost Pirates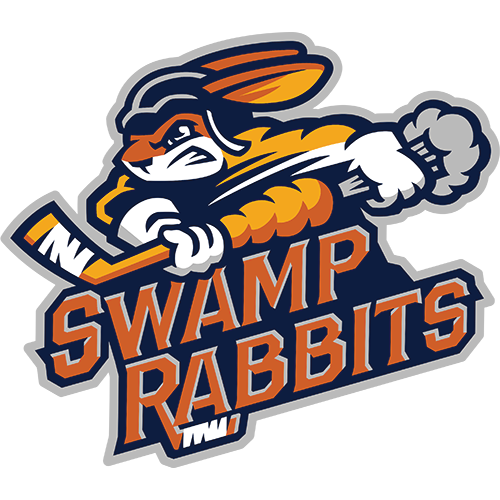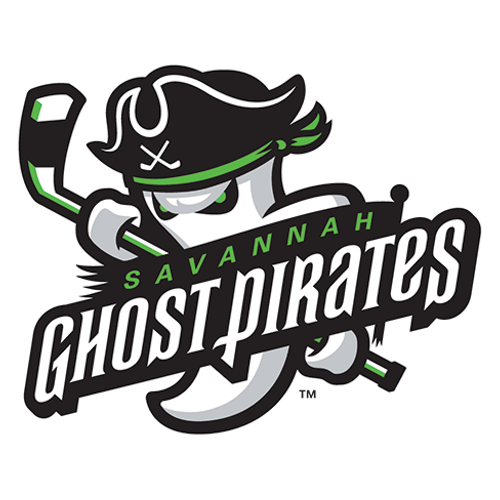 Greenville Swamp Rabbits @ Savannah Ghost Pirates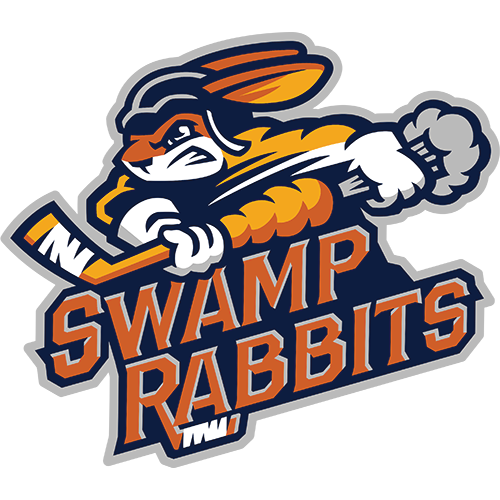 GVL
Greenville Swamp Rabbits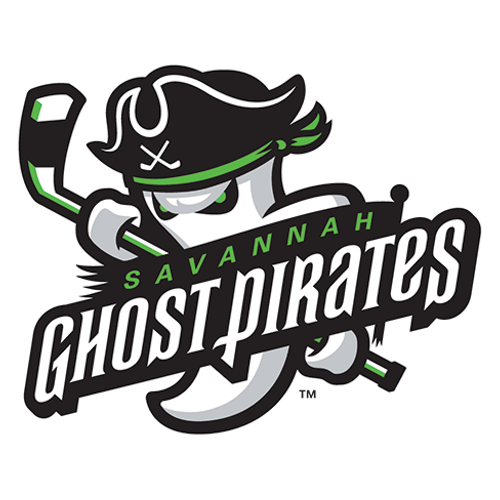 SAV
Savannah Ghost Pirates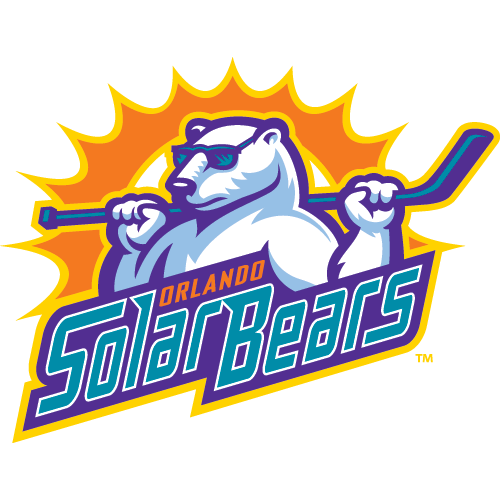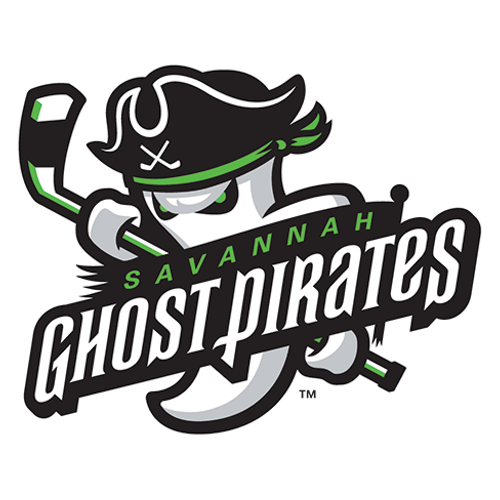 Orlando Solar Bears @ Savannah Ghost Pirates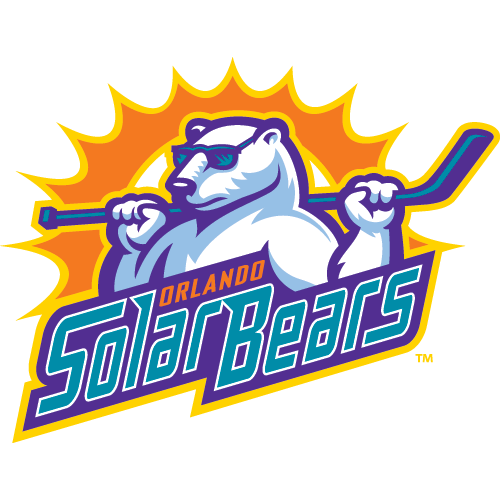 ORL
Orlando Solar Bears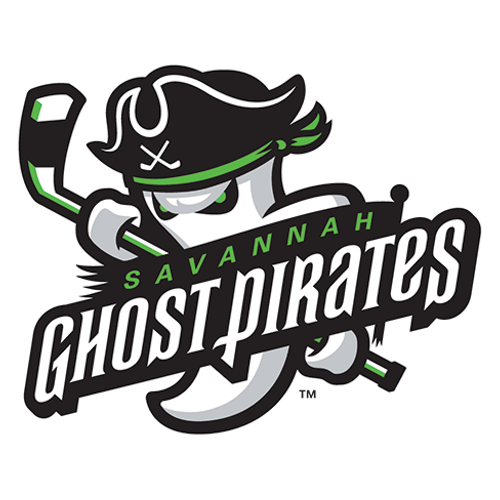 SAV
Savannah Ghost Pirates
GHOST PIRATES LOSE IN OVERTIME TO GREENVILLE
GHOST PIRATES ENTERTAIN GLADIATORS
SKEOCH TRADED TO ADIRONDACK
Sign up for our email newsletter to be the first to know about news and upcoming games!