GHOST PIRATES PICK UP POINT, FALL IN OT TO ORLANDO
BY: Cristiano Simonetta, Catherine Morrison
SAVANNAH, GA - The Savannah Ghost Pirates (4-6-1-1) lost to the Orlando Solar Bears (6-5-0-1) 5-4 in overtime on Saturday night at Enmarket Arena with goals from Noah Carroll, Vince Marleau, Ryan Scarfo and Logan Drevitch.
Noah Carroll got the early lead for Savannah with a blistering shot from just inside the blue line for his first goal of the season at 1:19. Orlando quickly responded as Brayden Low notched his fourth goal of the year at 2:06.
Orlando had a chance to get the lead when Noah Carroll was called for tripping, but Savannah was able to kill off the penalty due to some incredible blocks by Joe Fleming. Both teams ended the first period tied a goal apiece.
In the second period, Savannah grabbed the lead back with Vince Marleau's power-play goal at 11:56. Logan Drevitch faked a shot and sent the puck over to Marleau for a one-timer from the left faceoff circle to give the Ghost Pirates a 2-1 advantage. Marleau leads the Ghost Pirates in goals with six.
Orlando retaliated in bunches with three goals in four minutes later in the second period: Marc-Andre Gaudet at 15:10 on the power play, Patrick Newell at 17:35 and Gaudet again at 19:32. The Solar Bears dominated for much of the second period, but the Savannah punched back in the third, playing with renewed intensity.
Ryan Scarfo's slap shot bolted past Solar Bears netminder Colton Ellis, cutting Orlando's lead in half at 1:39. Scarfo's goal was his third of the season and second in as many nights. Just over three minutes later, Drevitch scored a wrap-around goal to tie the game on the power play for his first goal of the season.
A tense back and forth then ensued, sending the game to overtime with the score still tied 4-4. Savannah kept up the pressure in overtime but ultimately fell to the Solar Bears after Orlando's Mitchell Hoelscher slipped the puck past Michael Bullion at 3:35.
Bullion ended the night with 27 saves and five goals allowed. Savannah scored two goals on the power play, going 2-for-7. Their penalty kill went 3-for-4.
Savannah picked up a point for the fourth consecutive game (2-0-1-1) and will face the Solar Bears on Monday, November 20 at Amway Center
###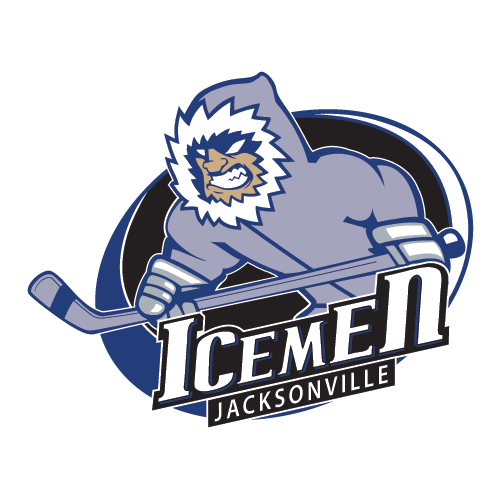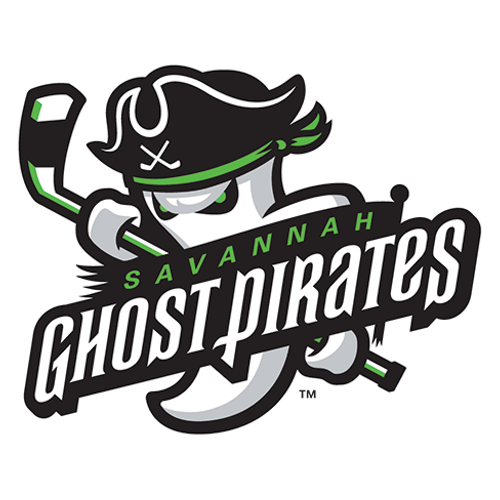 Jacksonville Icemen @ Savannah Ghost Pirates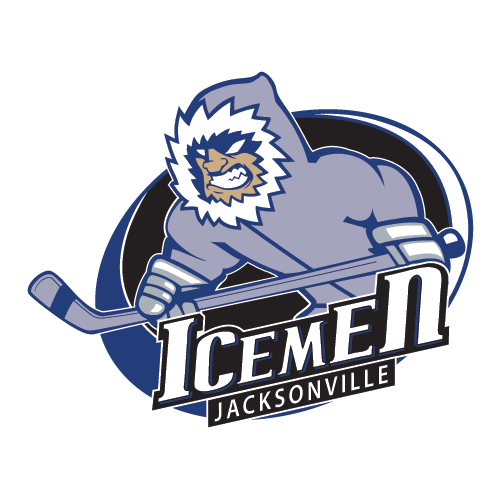 JAX
Jacksonville Icemen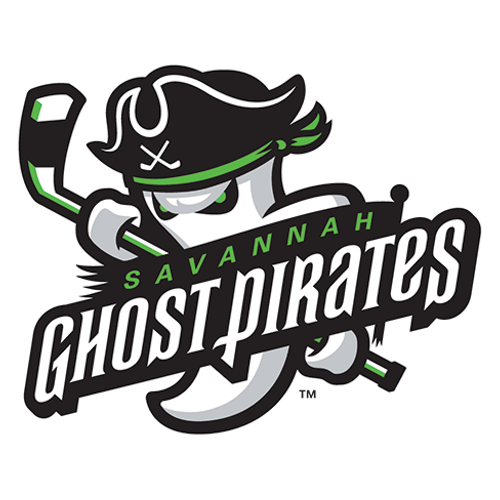 SAV
Savannah Ghost Pirates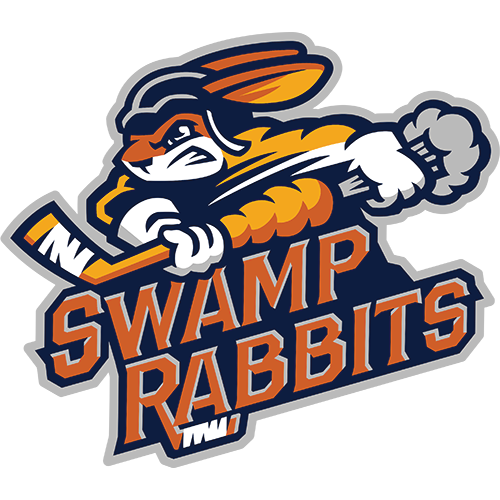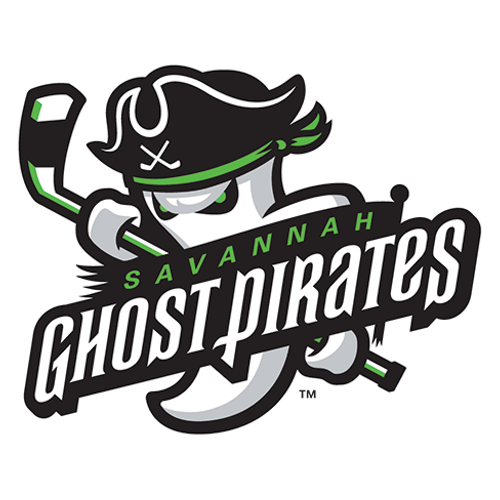 Greenville Swamp Rabbits @ Savannah Ghost Pirates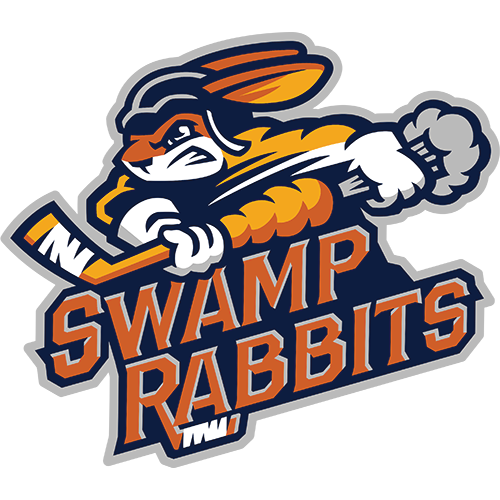 GVL
Greenville Swamp Rabbits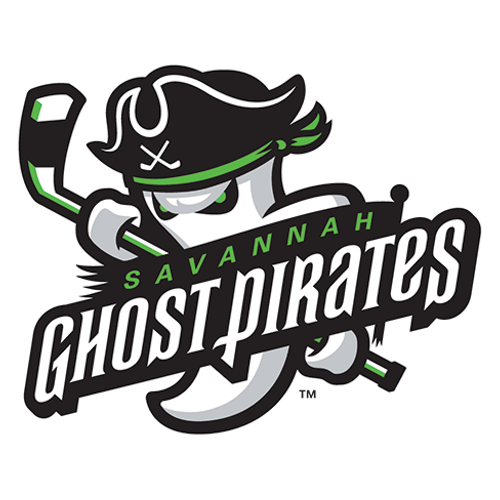 SAV
Savannah Ghost Pirates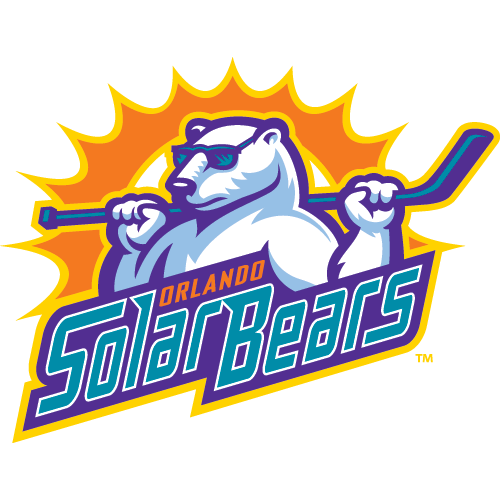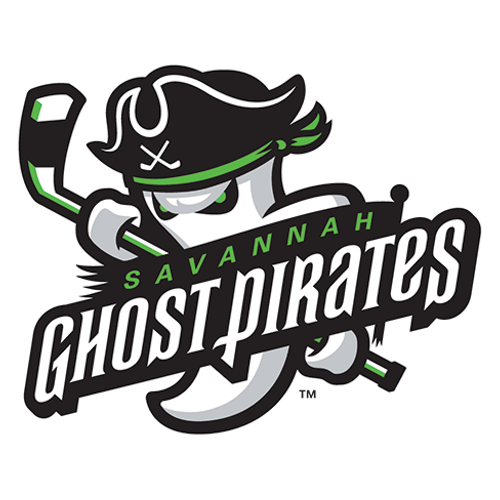 Orlando Solar Bears @ Savannah Ghost Pirates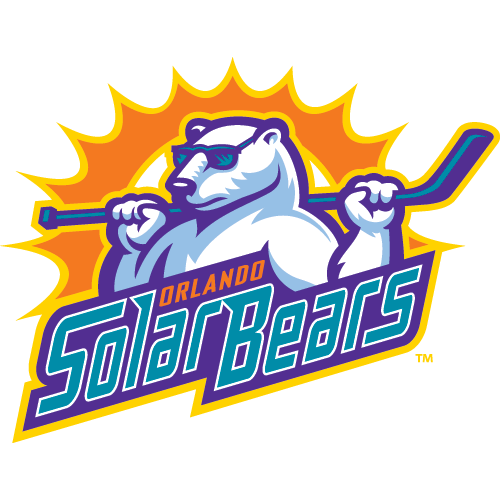 ORL
Orlando Solar Bears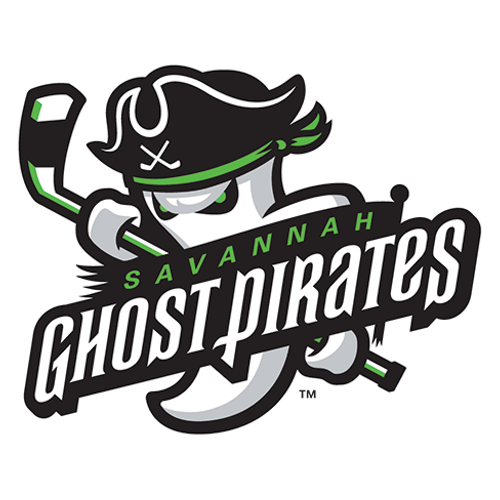 SAV
Savannah Ghost Pirates
GHOST PIRATES LOSE IN OVERTIME TO GREENVILLE
GHOST PIRATES ENTERTAIN GLADIATORS
SKEOCH TRADED TO ADIRONDACK
Sign up for our email newsletter to be the first to know about news and upcoming games!